Pembalap Lampu LED 48V yaiku salah sawijining rega sing murah, 18W 48V 375mA mode voltase pancet AC / DC siji output AC menyang seri driver sing dipimpin DC. The 48v mimpin trafo nampa universal input AC sawetara voltase 100VAC kanggo 240VAC lan menehi garansi 12 sasi. Kanthi fitur desain Kelas II (tanpa FG pin) lan ngetrapake kandhang plastik persegi panjang persegi kanthi tingkat IP20, pembalap sing dipimpin dhuwur disertifikasi kanggo UL / cUL, CE lan RoHS peraturan keamanan internasional.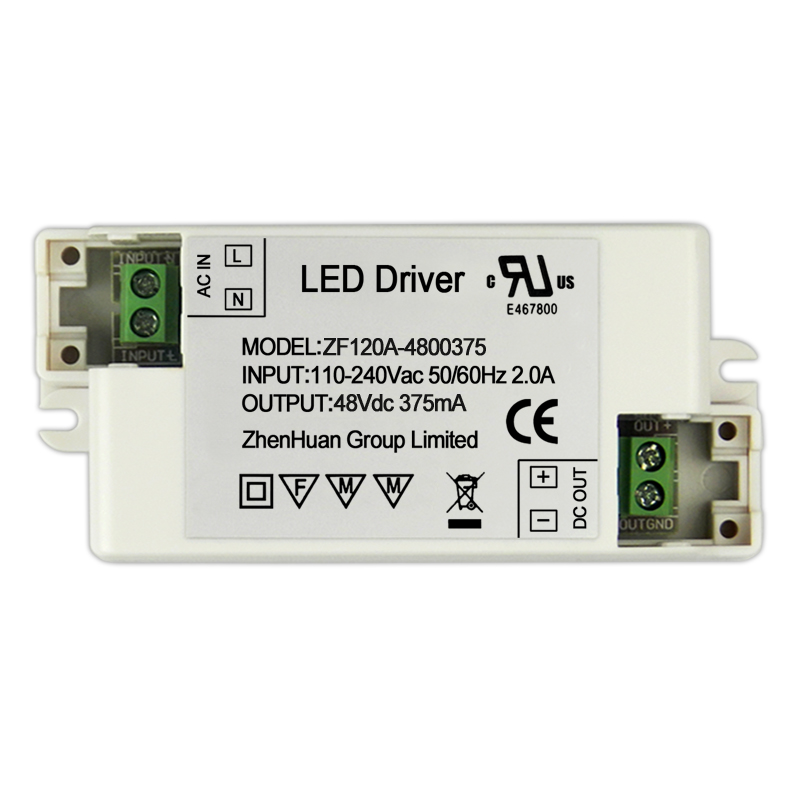 Fitur
Design Desain voltase tetep
Case Plastik plastik segi empat tepat kanthi tingkat IP20
Input input AC / Universal lengkap
◆ Proteksi: Sirkuit cendhak / voltase luwih / Saiki
Power Kekuwatan kelas II (tanpa pin bumi)
Power Unit daya 2
Cocog kanggo lampu LED njero ruangan lan aplikasi tandha obah
1 taun babar pisan
Spesifikasi s

Color: White
Dimensions LxWxH (in):

2.992 x 1.496 x 0.945
Dimensions LxWxH (mm): 76 x 38 x 24
Input: 100-240V AC±10% 47~63Hz
Output type: DC and Single output
Working Environmen: 0℃-40℃ (0%-90%RH)
Storage Environment:-20℃-60%℃ (0%-90%RH)
Load Regulation: ±5%
RoHS Compliant: Yes
Ripple & Noise(max): < 150mVp-p
Safety Approvals: UL/cUL 8750 FCC CE ...
Mechanical Specification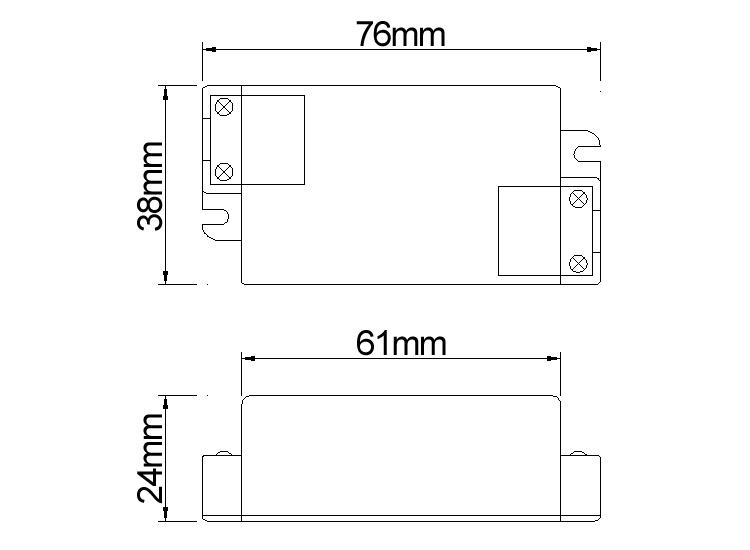 Paket
Package




Piece/Carton

(pcs)




Dimension/Carton(mm)




Dimension/White Box

(mm)




Piece Weight(KG)




Gross Weight/Carton(KG)




OEM package

200

345 x 280 x 230

42 x 26 x 80

0.055

12
Kategori Produk : Tegangan Driver Led Konstanta > Driver Plastik 110-240VAC Led Driver